We are Robert Max.
Full-Service Opticians & Exclusive Boutique Style
What if your certified optician happened to be a high-end, trend-setting boutique? At Robert Max Opticians, that's exactly what we are. From basic to bespoke, simple to sensational, we excel at meeting your eyewear needs. We dispense high quality, customized lenses and make adjustments and repairs with ease. We do all this while keeping you fashionably ahead of the curve. From the iconic brands you know, to one-of-a-kind exclusives you won't find anywhere else, we've got an eye for what you want.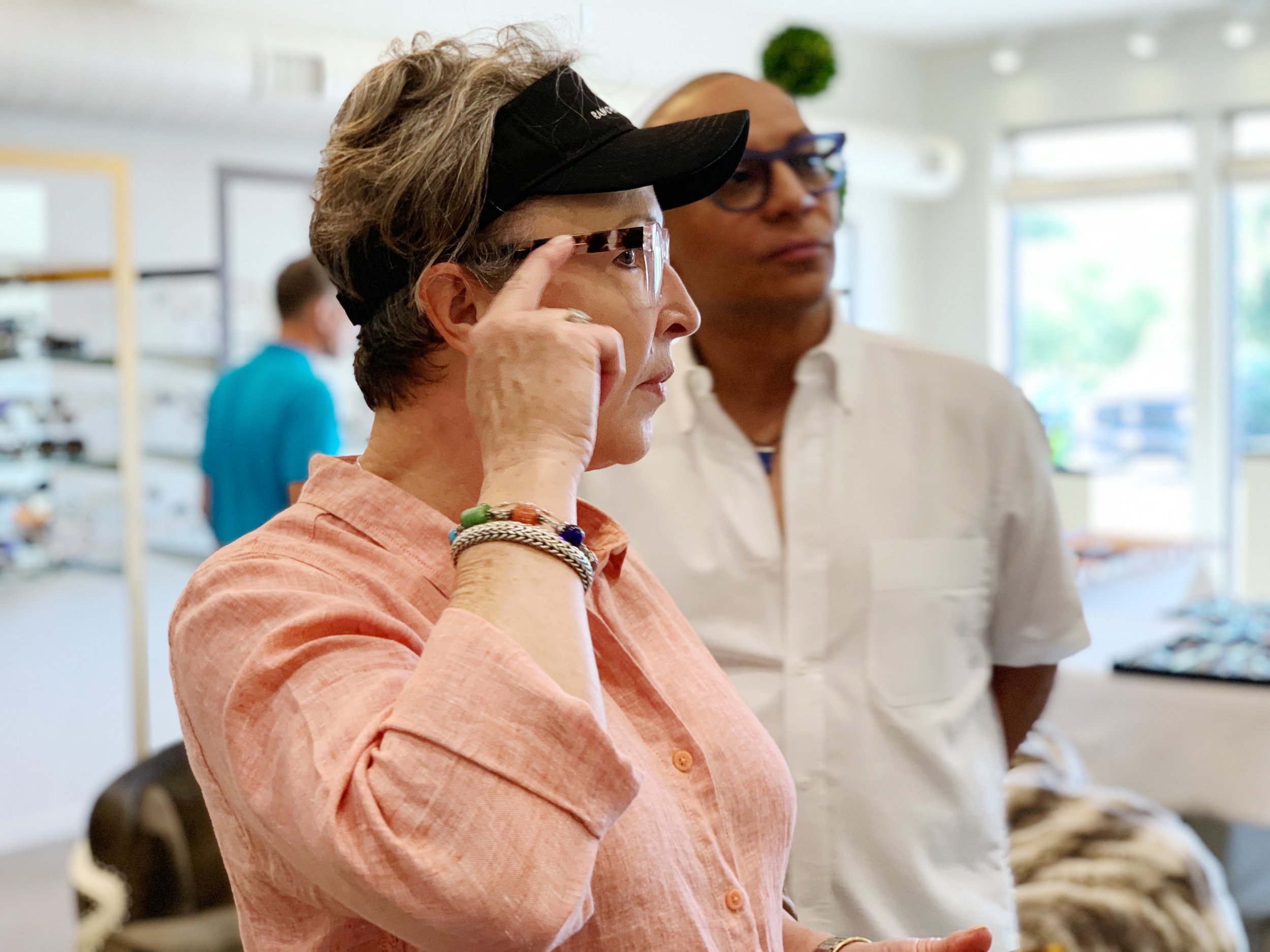 Karen McCormack-Carlson is a second-generation certified optician and truly at the heart of what makes Robert Max Opticians unique. Her service, expertise and skill as an optician, coupled with her approach to designing, curating and editing exclusive collections is the reason Robert Max customers are accustomed to receiving world-class optical service.
David Chambers is an Omaha native and has been an optician for several decades. His journey in the optical industry began in Los Angeles, California, where he worked at L.A. Eyeworks. David's eye for fashion and astute optical knowledge make him a skilled addition to Robert Max Opticians.


Alex Kinkead has been a longtime customer at Robert Max. He graduated from the University of Kansas and worked in the store for 9 months before moving to the east coast for graduate school. During his graduate studies in Boston, Alex worked in two optical stores and continued to enhance his optical skills and experience in the industry. After receiving his Masters, Alex moved back to Omaha to continue his pursuit and passion for eyewear.
We make full-service optical look good.
Our focus is giving you the most positive, customer-focused experience possible. Prescription lenses, repairs and fittings are standard. What's more, you'll come to expect the best customer service, your favorite high-end brands, exclusives found nowhere else and being on a first-name basis with your optician.
Technical Skill & Expertise
Lens technology is constantly changing and our staff has the skill & know-how to outfit you with the best optics for great vision and the health of your eyes. Robert Max can work with your prescription, customize lens shapes, frames and tints to make your eyewear functional and still uniquely your own.
The proper eyewear can help you look and feel your best, enhancing your features and making you a focal point—in the best way. Let Karen and our staff style you in the best shape, size and color that best suit you.
Robert Max carries styles from the fashion-forward names you know—Dior, Celine, Gucci, Tom Ford—as well as a few that you should get familiar with, such as Barton Perreira, IC! Berlin and Thierry Lasry. If you really want to highlight your unique style, we offer our own exclusive line of specialty frame styles that you'll have to see to believe in the "RM Collection."